Aging in Place Remodeling St. Louis
As an individual gets older, it's essential to have a bathroom, kitchen, and living space that fits their physical needs. Safety is a vital aspect to consider, especially when remodeling the bathroom.
Statistics indicate that more accidents happen in the bathroom than in any other room of the home. Correctly planning a bathroom renovation can reduce the chance of injuries.
Aging-in-place services are essential for a retired person's home because they allow individuals to maintain their independence and quality of life as they age. Aging can often bring changes in mobility, balance, and health, making it challenging for seniors to navigate their home environment safely and comfortably.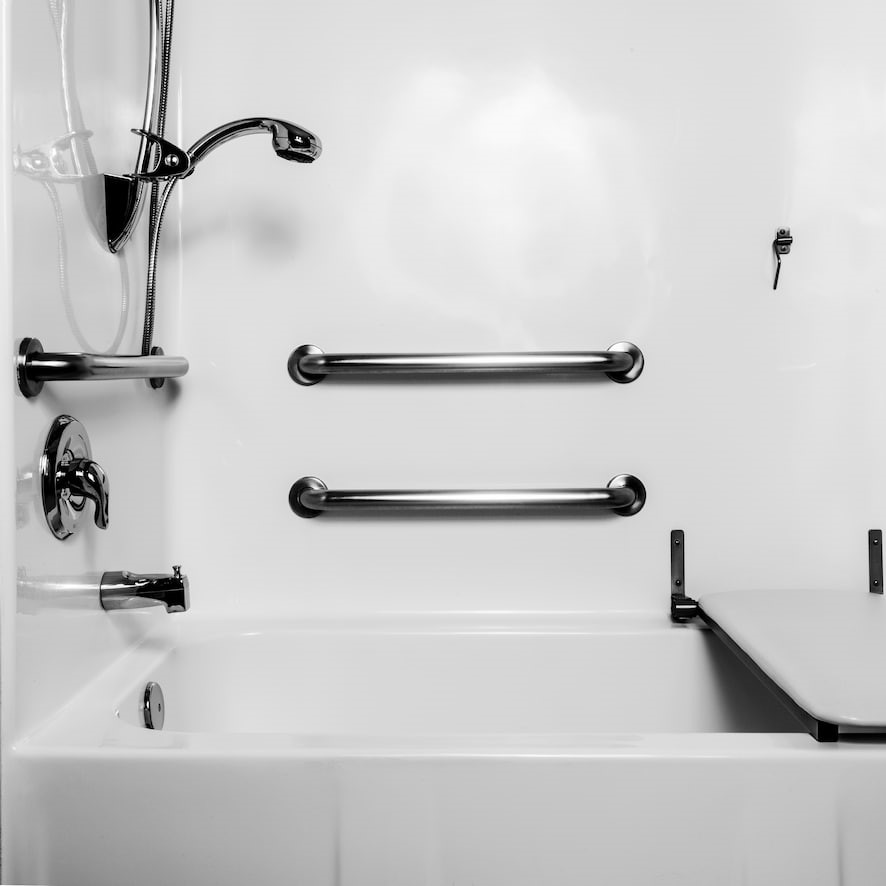 By providing aging-in-place services, such as bathroom and kitchen renovations, accessibility modifications, and safety enhancements, retirees can remain in their own homes for longer and enjoy a higher quality of life. Aging-in-place services can make it easier for seniors to perform daily tasks, such as bathing, cooking, and moving around the home, and can reduce the risk of accidents and falls.
Aging-in-place services provide peace of mind for family members and loved ones who may be concerned about the safety and well-being of their elderly relatives. By making modifications to the home that improve safety and accessibility, family members can feel more confident that their loved ones can live independently and with dignity.
Overall, aging-in-place services are an important investment for retirees, allowing them to remain in their homes for longer and live independently with confidence and comfort
Pinnacle Metal Works & Contracting understands the importance of a safe and comfortable home for an aging couple or individual. We provide professional bathroom and kitchen remodeling services specifically designed for the aging or elderly. With more than 10 years of experience, we are eager to get started on your aging-in-place remodeling project.
Aging in Place Home Renovations
There are various ways to renovate your home to accommodate your needs as you age. We have the craft and experience needed to guide you through this process. Some of the most common aging-in-place renovations include:
Entryways – For those who rely on a walker, wheelchair, or scooter, we can remodel doorways throughout the entire home to provide comfortable maneuverability and access.
Kitchen accessibility – We will ensure our clients have enough space to maneuver around the kitchen. At the same time, to have the necessary grab bars and other components for safe and efficient use while cooking and cleaning.
Bathroom accessibility – Relying on a walker or wheelchair can complicate bathroom access. Grab bars can be installed in the shower, bathtub, by the toilet, and even in the closet. Countertops and toilets can be revamped to accommodate wheelchairs and other needs. Roll-in showers and tubs can also be installed.
Laundry room accessibility – Laundry room entryways are often narrow and have insufficient maneuvering space and storage accessibility issues. We can get rid of these challenges by adding cabinet pull-out trays, pedestal bases for washers and dryers, fold-down storage, side faucets, and broader entryways.
Aging in Place Services
If you or your aging parent needs home renovation to manage their changing needs, call Pinnacle Metal Works & Contracting. We design kitchens, bathrooms, and other areas of the home for easy mobility and accessibility. With more than 10 years of experience, our aging-in-place experts can help you keep your home safe and accessible. We take great pride in our work and are eager to get started on your home renovation project.