Metal Roofing Contractor St. Louis
If you have a metal roof on your home, facility, or metal building, it will require repair at some point. At Pinnacle Metal Works & Contracting, our team is dedicated to providing quality metal roofing repairs and solutions for our St. Louis customers.
Our experts will assess your metal roof and get to work right away.
Metal Roofing St. Louis
Metal roofs are one of the most popular roofing materials in the world. Office buildings, pole barns, homes, stores, warehouses, and just about any other type of building can have a metal roof. The longevity, durability, and eco-friendliness of metal roofs are what many people find so attractive about them.
We are metal roofing contractors that specialize in the installation, repair, and maintenance of metal roofing systems. We work with various metal roofing materials, such as steel, aluminum, copper, and zinc. Our metal roofing repair company is experienced in designing and installing metal roofing systems for residential, commercial, and industrial properties.
We will assess your property and roofing needs. Evaluate the roof's condition, the size of the property, and the desired style and function of the metal roofing system. Based on this assessment, we will develop a customized plan for installing or repairing the metal roof.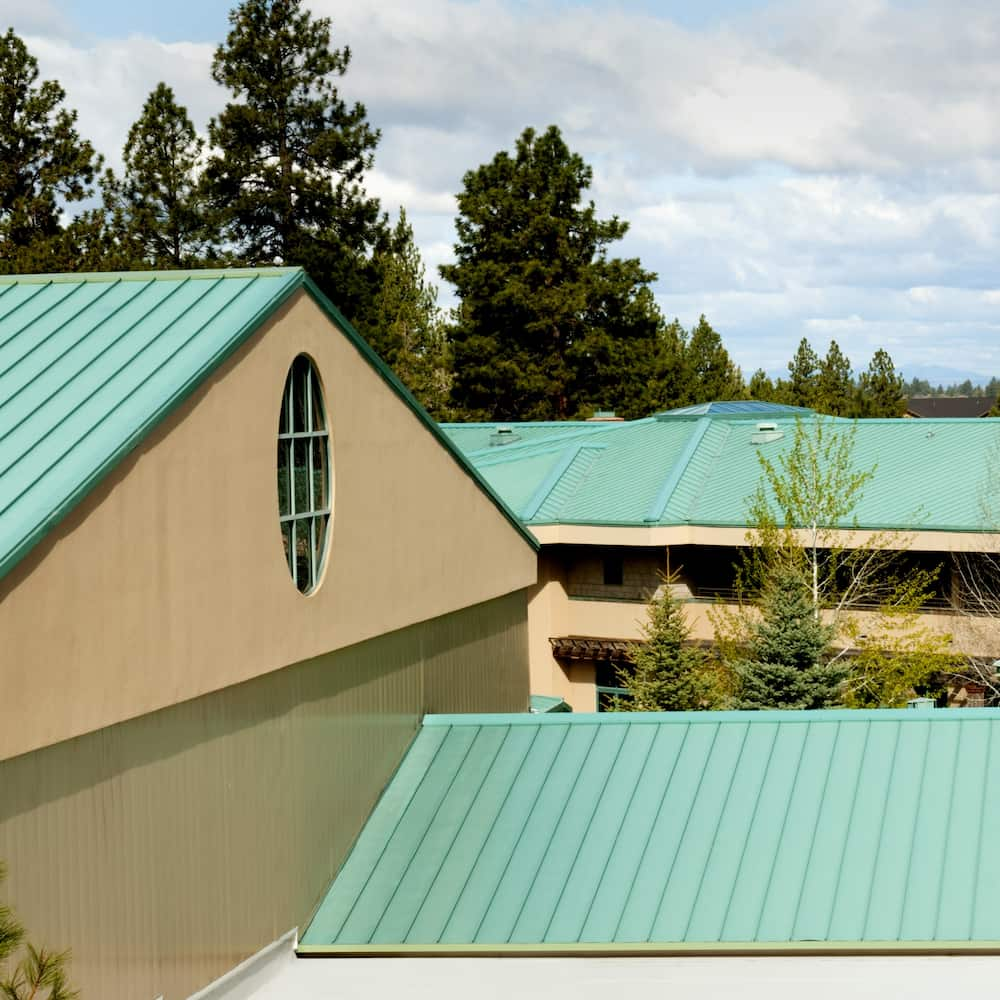 Once a plan is developed, our metal roofing contractors will begin the installation or repair process. This may involve removing the existing roofing material, preparing the surface for the metal roofing system, and installing the panels. We ensure that the roof is adequately insulated and that all seams and connections are sealed to prevent leaks and ensure the roof's longevity.
In addition to installation and repair services, we provide ongoing maintenance services to keep the metal roofing system in good condition. This may include regular inspections, cleaning, and repairs as needed.
We are professional metal roofing contractors with the expertise and experience to design, install, repair, and maintain metal roofing systems for various properties and applications.
Contact Us Today
At Pinnacle Metal Works & Contracting, we are known for our commitment to excellence in metal roofing repairs on all types of structures, such as warehouses, pole barns, sheds, and more. With more than 10 years of experience, we provide reliable repair services for your residential or commercial metal roof. As mobile welders, we can provide on-site, reliable, and affordable welding services for your next project.